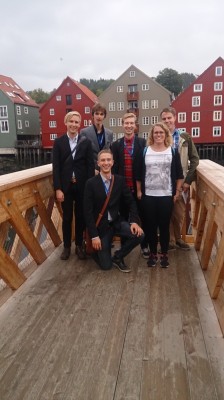 Can anything be nicer than combining work with a trip to
Norway? – Probably, the pizza was as expensive as the myths foretold.
Joking aside, during the field trip to the conference
Virtual Physiological Human in Trondheim, a summit to discuss multi-level
models representing human physiology, the ISB group once again got a chance to
display its work. With the help of several presentations, both oral and
posters, new contacts were made and there was much rejoicing!
As a student visiting such an event for the first time, one
cannot help but feel a bit lost among the field leaders and other experts. I
can also admit that I was pretty nervous about my own poster presentation, but I
started to relax some time into the poster session.
To sum up the trip: Making new connections and getting out
our research is enjoyable, eating pizza in Norway, not so much.